Hardware Tools
EasyJtag Classic Suite 3.8 [Beta 21.07.22] Free Download
EasyJtag Classic Suite 3.8  Beta Version Free Download
If you are a mobile phone engineer and you have a repair shop, then you must be using paid mobile repair tools easy Jtag Plus Box is a premium Box, with this tool you can flash, unbrick, unlock, and reset FRP unlock, and more. EasyJtag Tool is an advanced tool for Memory Programming and Repairing. Easy Jtag Tool is upgraded for EasyJtag Plus which includes supports for NAND, EMMC as well as UFS (New Type of Memory). EasyJtag is considered one of the best Solutions for Jtag and for Fixing Bricked Devices due to its Blazing Speed and Unleashed Supported Functions.
Easy Jtag Plus Box is a toolbox for intel CPU, Qualcomm, MediaTek, and Spreadtrum chipset-based phones. Support Samsung, Motorola, Asus, Xiaomi, Oppo, Vivo, Huawei, Nokia, Xiaomi, and other MediaTek Qualcomm-based phones. With this tool, you can flash, unbrick the device, unlock Factory reset protection, unlock the phone bootloader, repair IMEI, repair phone NV data, and more features support. The tool is available for sale in the local market and other online markets like Aliexpress, and gsm server. If you are looking for Easy Jtag Plus Box's latest setup, then you have found the perfect place.
Features EasyJtag:
Supported repair of a wide list of devices in fully automatic mode or in manual mode. Your latest android never will be bricked with our box Show more features. 
Product main features:
UFS, JTAG , eMMC, NAND Memory Programmer and JTAG finder in one box.

UFS2.0 and UFS2.1 Flash Memory Reading Writing *

EMMC Programming Reading Programming and Recovery

eMMC Samsung Firmware update, dead eMMC Flash Recovery

eMMC programming with vendor firmware

NAND Memory Reading and Writing *
Apple PPN NAND Memory Advanced functionality.

eMMC Android file explorer with wide functionality.

Full range of eMMC reconfiguration up to JEDEC 5.1 Specs.

SD cards support ( Read, Write, Erase, Lock, Unlock)

Ability to run all Z3X software with box (PC/SC-CCID USB Reader onboard)

3rd Party Software Support via open SDK API

The Latest Android Samsung phones support, no matter how many cores inside 

LG 3G-Cyon-Show-FOMA phones support, fast recovery after wrong unlocks

Wide Anycall phones support repair them in a few minutes

Latest HTC and Sony Ericsson support, repair, unlock, and rebrand them

Wide range of other hardware platforms like ZTE HUAWEI AMOI and others.
HARDWARE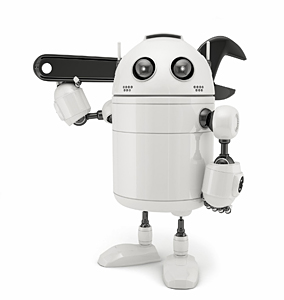 Box architecture is based on the latest hardware solutions that allow gain outstanding performance and stability. You will get unlimited power!
USB 2.0 High-Speed Buffered Interface

We use a native USB Stack. Upstream data directly arrives at the box MCU without getting slowed by bottleneck technologies like Prolific or FTDI chips.
CDC Stack are give enough performance to match high-load applications.
Native USB CCID Smart Card Reader

Security is a very important part of all GSM software projects. We use military standard GEMALTO Security for most of our software. Box has such a card reader available to software in a native way. The box is fully capable of the previous Z3X box based on FTDI and Alcor logic. It uses the same card and same software. It's amazing, You can install your existing security card in the box and get a perfect 3-in-1 magic solution
Super Speed Xilinx FPGA Driven Core

Field-programmable gate arrays (FPGAs) are devices that contain programmable logic and interconnects. Incorporating FPGAs into the design of the Z3X jtag box ensures that users are able to program or configure boards to perform basic logic gate functions such as AND and/or XOR, as well as, more complex combinational functions such as decoders bus controllers, and pinout searching logic.
ARM20 Industry Standard JTAG Port

The 20-pin connector is currently recommended by ARM. You can use different adapters and jigs, available on market without the need for soldering or paying for additional converters Connector type: 20-way IDC male reader, 0.1" pitch. Use any 20pin Jtag connectors or jacks! Easy and Universal!
RJ45 MultiPort UFS3/Unibox Capable

The box is equipped with a classical RJ45 Unibox connector. You will be surprised 
 You can plug any type of cable UFS and Unibox. The box will automatically reconfigure power and data lines align. The box is configured as standard inbox after powerup and switch mode after starting the corresponding software. Easy and Universal…
Integrated ADC and DAC for voltage control

You can flexibly adjust port IO voltage from 1.8 to 30 volt. Also, the box can easily measure internal and external voltage with high precision. Easy and Flexible! You can monitor the VFEF line of your device in real-time to be sure that all powering on before connection.
Integrated surge and overvoltage protection

Connection errors? Bad cables? What else can break high-cost equipment or PC motherboard We integrated two-level power control and protection subsystem to protect the phone, box, and your PC You can be sure that even if you plug in box ports with a spoon everything will be protected from disaster. Easy and Safe
README:
Compatibility: The tool runs perfectly on Windows XP, Windows Vista, Windows 7, Windows 8, Windows 8.1, and Windows 10 (32-bit and 64-bit).
Take a Backup:
If you are willing to try the above tool, then please take a backup of your personal data from your Android Smartphone or Tablet. As flashing any Firmware or recovery may brick the device.
Credits:
EasyJtag Classic Suite is created and distributed by the developer. So, full credits go to the developer for sharing the tool for free.